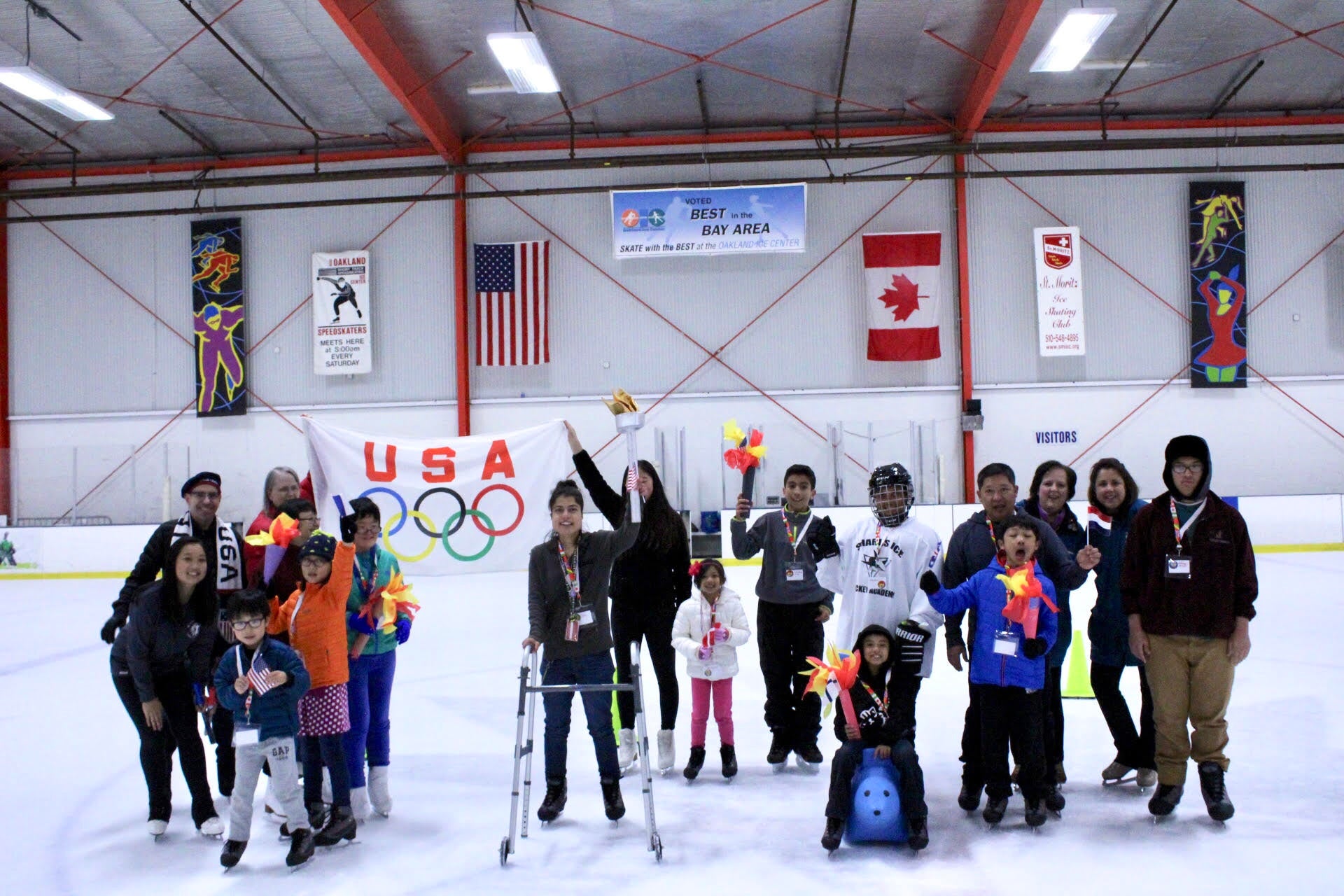 SkateAbility Program
5:00 – 5:45 PM
On Sale Now! Please click HERE
Note: 'Free admission for one parent or aide.
The Oakland Ice Center/Sharks Ice proudly offers a learn to skate program which has been developed especially for athletes with special physical and developmental challenges. Emphasizing fun and safety, our SkateAbility Program helps to improve balance and coordination which promotes an "I can do it!" attitude that carries over into other aspects of the participant's life. With the assistance of volunteers, skaters develop skills, make new friends and experience a new found freedom and sense of accomplishment.
The current emphasis on the importance of physical fitness has focused attention on healthful exercise for everyone, including those with permanent physical, developmental or intellectual disabilities. Medical, sports professionals and skaters have suggested that supervised ice skating is a beneficial physical activity for providing healthy exercise and enjoyment for people with many different needs.
For more information, please contact Skating Manager