WHAT INSPRIED YOU TO START SKATING?
WHO INSPIRES YOU?
The stories are aplenty of many World and Olympic champions beginning their skating journey by attending a skating birthday party, a school field trip, knowing a classmate in school who skated competitively, attending an ice show or falling in love with Peggy Fleming and Dorothy Hamill.
I have asked my coaching staff to share their stories of how they started and skating and to share links to performances of skaters who inspired and continue to inspire them.
---
David Hicks- OIC Skating Manger
My journey began in 1966. Peggy Fleming has just won the World Championship and was touted to be the next Olympic Champion at the 1968 Winter Olympics held in Grenoble, France. I saw a sign on a building in Walnut Creek that simply said, "Ice Skating" curious I went to a public session with a school friend. That was it. I was hooked and found my place 54 years ago. Additionally the team of JoJo Starbuck and Ken Shelley sealed the deal and still inspire me to this day. When I was a little older John Curry and Janet Lynn were a huge influence on my skating. Both in terms of how I wanted to approach skating and the influcence their skating had on the sport in general.

Peggy Fleming 1968 US Nationals
Janet Lynn - US Champion & Olympic Bronze Medalist
I was a little girl participating in 1990 European Figure Skating Championship Opening Ceremony in St. Petersburg, Russia (Leningrad, USSR those days). I could not believe I could be so close to Ekaterina Gordeeva and Sergei Grinkov! I was also picking up flowers from the ice after their performance
Gordeeva & Grinkov (URS) - 1990 European Figure Skating Championships
Rachael Flatt the 2010 U.S. Ladies National Championship 2010 Winter Olympics US Team Member always inspired me watching her perform this skate because you can see her passion for skating and the joy she has in being on the ice. She inspired me with her drive to win and dedication to not only skating but academics. She went to the Olympics when she was a senior in high school taking advanced classes all while applying to Stanford.
This empowered me since I also balanced school and skating throughout my life, so it showed me with hard work achieving multiple goals is possible.
Rachel Flatt 2010 US National Champion
Renee Roca and Gorsha Sur started out teaching me skating skills and doing the choreography for my competition programs. I never anticipated that working with them would influence my shift to ice dancing.
I've been so privileged to train under such inspirational coaches, Renee, Gorsha and Beata Handra who always prioritized their own artistic and professional growth while also inspiring the next generation of skaters.
Editors Note: Teressa began skating at the OIC in the Learn to Skate program as a Tiny Tot!
Renee Roca and Gorsha Sur - The Prayer
Renee and Gorsha - their lighter side
I was inspired by the heart, emotion, and the extensions. Michelle Kwan's signature spiral and expression wanted me to feel every piece of music and add a personal touch. Sasha Cohen's extensions made me want to push myself and hit every position in my program. These programs definitely showed me passion, hard work, and how to tell a story.
Editors Note: Sami learned to skate and trained in Sharks Ice in Fremont and Oakland. She has been on the coaching staff for many years and now skates professionally as an adagio skating touring the world.
Michelle Kwan 2004 US Nationals
Sasha Cohen 2004 World Championships Short Program
I started skating on creeks and ponds in Delaware. My first skates were double runners strapped to my snow boots at age 4. Before too long, my mom had all the kids at a studio rink and taking group lessons. She joined with other adults and build a real rink and create the Skating Club of Wilmington. I skated figures, free style and dance. I left skating during high school and returned to skating when I was 40 and living near Berkeley Iceland.
Recently, I joined the Sharks Academy under the encouragement and leadership of David Hicks. I love teaching children and adults! Skating has been a lifelong passion; it has helped me stay healthy and grounded regardless of the difficult times in the larger society. I look forward to resuming both my teaching and my own skating goals when we are all back on the ice!
PS: I once knocked on Peggy Fleming's hotel room door when she performed at an event. She was so gracious to open the door and chat with a group of adoring fans!
My inspiration video - I love the elegance and clarity of the pattern dances performed well. At the Vancouver Olympics, Tessa Virtue and Scott Moir skated the Tango Romantica so extraordinarily well, it made me weep. Just before the shutdown, I had started working on it (one of the next International dances for me to test) with Coach Massimo Scali. Massimo has competed at three Olympic Games; he and his partner danced the Tango Romantica at the Vancouver Games!
Tessa Virtue and Scott Moir 2010 Winter Olympics
I started Roller Skating before I came to the ice. I progressed rapidly in roller skating and my private coach brought in another Champion for them to review my roller skating skills. They suggested that I give ice skating a try as it would most likely be more challenging and rewarding for me. My parents signed me up for ice skating and I never looked back. The love of the ice was and is there and the experiences I had and have are priceless. A feel and immense joy sharing my love of the ice and helping skaters achieve their goals on the ice.
As a young skater, watching Dorothy Hamill skate in the 1976 Olympic's was memorizing. Watching her loose herself in a beautiful way to the music on the ice in that Red Dress which I fell in love with.
Enjoy this timeless skate.
Dorothy Hamill - Olympic Champion
Dorothy Hamill is the first skater I remember seeing and being aware of. I'm pretty sure from seeing her in Ice Capades and other professional shows. I'm pretty sure I did a book report of her biography at some point in elementary school. Here's a link to her 1976 Olympic Gold Freeskate.
Dorothy Hamill - Olympic Champion
The first Olympics that I really remember getting in to and watching on tv was the 1988 Olympics in Calgary with the Battle of the Carmens and the Battle of the Brians. I'd already started skating at this point, but that Olympics really sticks in my head because it opened my eyes to how much more there was to skating than I had experience out in Hawaii. In particular, I remember the men's freeskate because it was time delayed in Hawaii and my friend's mom came in and told us who won before the telecast started and I was so mad 😂 Here is a link to Brian Boitano's free skate....the spread eagle!
Brian Boitano - Olympic Champion
I was never really inspired by watching people on TV. I really had no interest in skating, but one day, when I was around six or seven, my Mom had me try it since she had skated a bit as a kid. (I actually first tried in when I was two, but absolutely hated it and found it terrifying.) I didn't care to watch skating until I was around 9, but rather than watching skaters on TV, I found inspiration by watching local skaters. One person who really inspired me was Gwendolyn Prescott. In 2016, I actually had the opportunity to use her dress for my long program. In 2012, I saw Anna Marie Pearce do pairs with Craig Norris, and told my Mom that I wanted to be thrown in the air too. Anna Marie and Gwendolyn are two beautiful people both on, and off the ice, and they still inspire me to this day!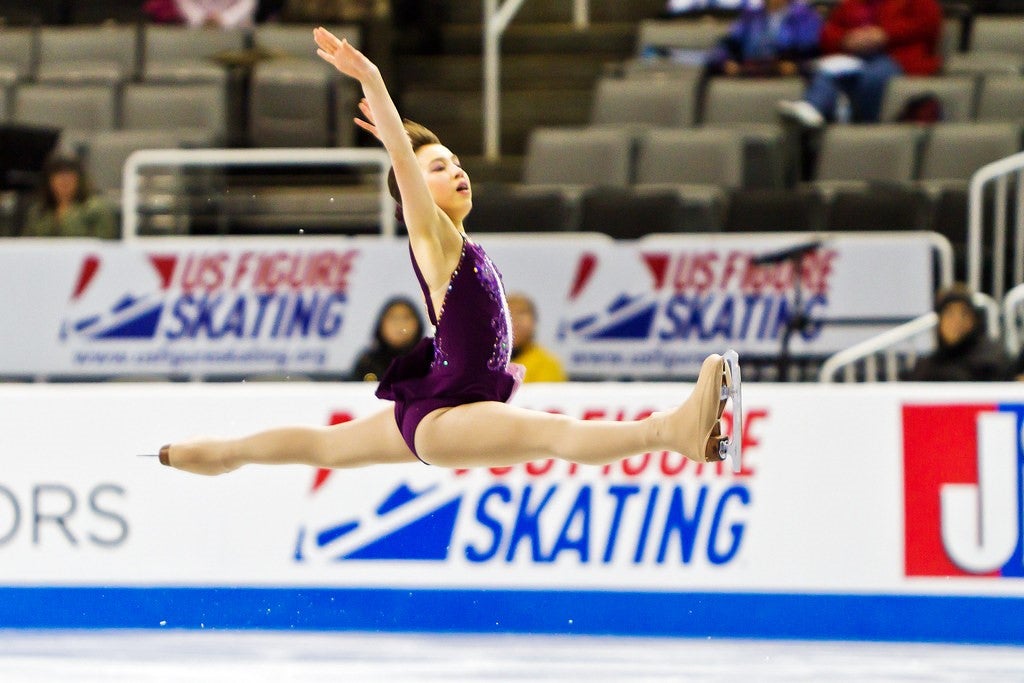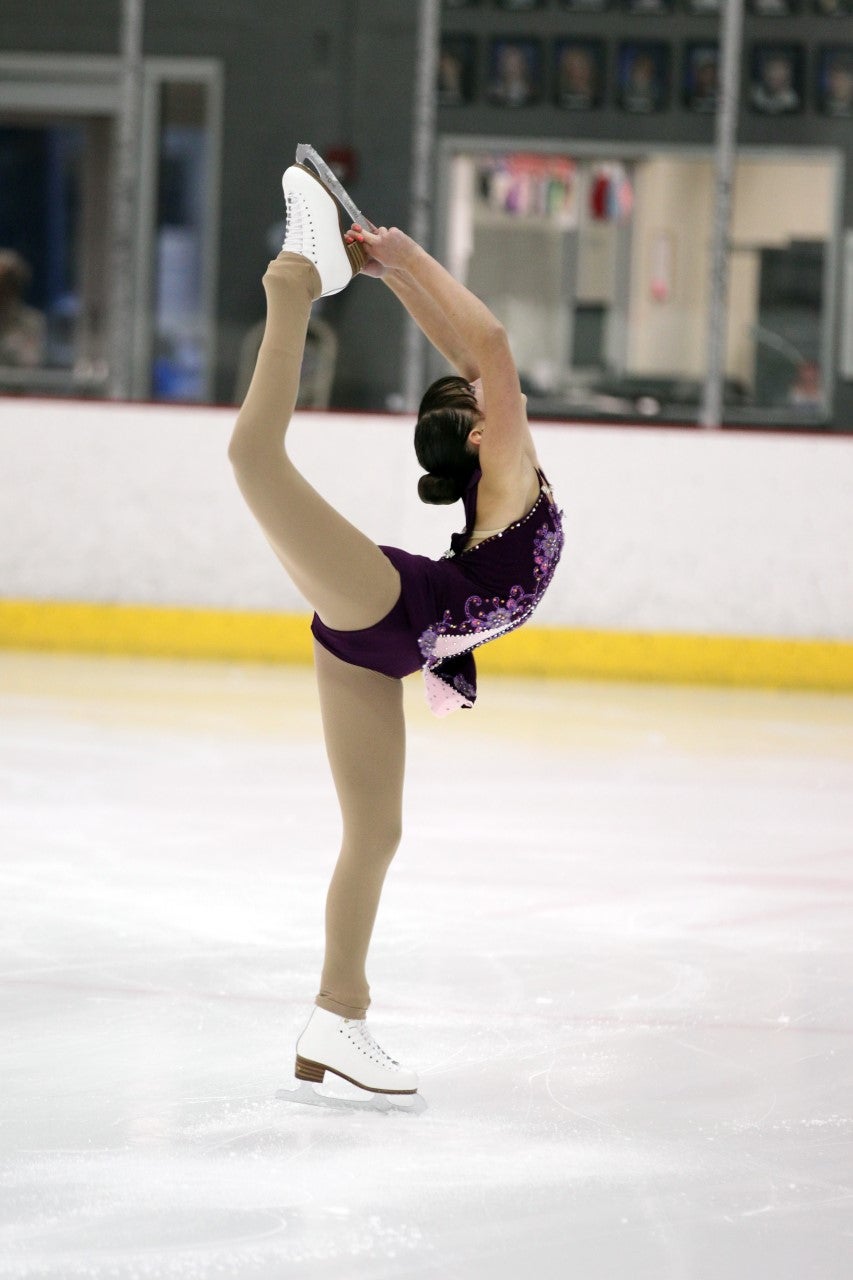 I was entranced by the elegant, artistry and athleticism of the figure skaters in the 2002 Olympics, especially the top four ladies, Hughes, Slutskaya, Kwan, Cohen, and the ice dancers. After begging my mum to try skating for many months we finally did one public session at Oakland Ice Center. I was so excited I rushed out onto the ice without her and didn't stop trying to do laps until the session was over. The year after at age 10, I began doing classes once a week at Berkeley Iceland and eventually joined the Ice Mystic synchronized skating team. I was active in outdoor sports such as a kid and loved dancing,but skating finally was something that just fit for me- perfectly combining challenging athletic skills, dance, and musicality.
When Berkeley Iceland closed and my synchronized skating team Ice Mystic disbanded, I permanently joined the Oakland Ice Center skating family. I started helping each week with the Special Skaters program. This first experience teaching skating was so fun and rewarding really inspired me to give back and join the Oakland Ice Center coaching team when I was older
Sarah Hughes - Olympic Champion
Michelle Kwan - Nine time US Champion
Paul Poirer and Piper Gilles - Canadian Dance Champions
My inspiration from skating came from my bigger sister, Cassandra Erb. I always wanted to do everything she did and she wanted to try ice skating when we were young.
The continued inspiration for skating came from the Dublin Iceland Christmas shows that I participated in starting at 3 years old. At that time, Kristi Yamaguchi and Brian Boitano were training in Dublin (and anywhere else they could find ice time!), and they were the 'big kids' that I looked up to.
I also enjoyed learning my sit spin from Mabel Fairbanks and playing Tinkerbell on the harness with Jim Hulick. These coaches set my foundation and are considered some of the greats in figure skating. I am so lucky to have known and worked with them.
Lastly, as I became more competitive the video that I refer to often and will never forget is Michelle Kwan's Long Program performance at World's in 1996. Here are some references below:
USFS Hall of Fame - Coach Mabel Fairbanks