Figure Skating News
International Women's Day
On this International Women's Day, we would like to take a moment to highlight some of the inspriational young women we have watched grow up throught out figure skating programs across all three of the Sharks Ice Rinks.
The three women we are highlighting today are Polina Edmunds, Karen Chen and Alysa Liu. All three girls have already accomplished so many achievements and they have each shared with us a little something about how the Bay Area has impacted their live.
Polina Edmunds, 22 – Solar4America Ice at San Jose – 2014 Team USA Olympic two-time silver medalist
Growing up in the Bay Area has very much shaped who I am today and how I perceive the world. I feel so lucky to come from an incredibly diverse area where I am surrounded with talented minds, role models, and compassionate people. As a figure skater, I have had many inspiring people help me in my career — with the Bay Area having such a rich history in skating culture. With role models like Kristi Yamaguchi, Brian Boitano, Peggy Fleming, and more, I had a great sense of possibility within my dreams for success. The Bay Area community has always been very supportive, which transformed my skating from being a personal achievement to a Bay Area one. I am so proud to represent the Bay and celebrate the athletic achievements that come from it. Fostering not only celebration in victory, but recognition for all the work athletes put in. I am truly blessed to grow up in a place that gives off so much excitement.
Karen Chen, 21—Solar4America Ice at Fremont – 2017 US National Champion and 2018 Team USA Olympic and World Member
Growing up in the Bay Area has shaped me into the skater and person I am today in so many ways. I was such a shy young girl, that my parents nudged me to try new things to see if there would be a hobby that would help me overcome my timidness. Figure skating became just that; when I stepped on the ice I felt like a totally different person. Not only did I have so much fun, but I also felt so free being on the ice. Skating taught me to be compassionate and fearless. As I continued chipping away at my skating goals, I learned to appreciate all the people that surrounded and supported me, which includes all the skaters that I looked up to. I remember vividly how excited I was when I found out that Kristi Yamaguchi has the same hometown as me. I remember thinking to myself that if she can do it, I can do it too and how much I wanted to be like her someday. Looking back, I am extremely thankful to have spent most of my life in the Bay Area, because during those impressionable years for a young girl, I was exposed to a lot of diversity with the people around me as well as setting up a career for myself. I learned to dream big, to not be afraid of challenges and chase after my goals in everyday life.
Alysa Liu, 15 – Oakland Ice Center Operated by Sharks Ice – 2019 and 2020 US National Champion
The Bay Area is so uplifting with its diverse people, culture, and beliefs. Also being able to soak in the beautiful scenery of the Bay every day is a huge plus. I have met very impactful people at the ice rink in Oakland, they hold a special place with me and have become a part of my family. The Bay Area has helped me grow as a young woman and every day they strive to help me grow into the best woman and athlete I can be. Oakland Ice and the sport of figure skating has really help shape the young woman I am today!
A MESSAGE FROM STUDENTS AND FRIENDS:
RELIVE RUDY'S 1996 SHORT PROGRAM:
RELIVE RUDY'S 1996 LONG PROGRAM:

A QUICK MESSAGE FROM RUDY:
I started skating at age seven because of my sister Laura who started first. I always followed in my sister's footsteps and once I stepped on the ice, I knew this was my life. I loved the freedom and the creative artistic movements on the ice. It felt like a whole new world. I worked very hard and rose to the top quickly. I won my first national novice title at 12 years old. Then I found a pair partner, Kristi Yamaguchi, and fell in love with pair skating. Kristi and I rose to many National titles quickly. I would go on to win the National championships in '96 in my hometown of San Jose in men's singles. From there a World bronze medal. I went on to professional skating and toured with Champions on Ice for 12 years and in between won many professional titles even to a world professional title. I went into coaching because I felt I had a lot to offer, I fell in love with coaching. I went on to coach many National skaters and even world and Olympic skaters. I've been coaching for 30 years now and I love my job. Creating amazing skaters that make it to National and International levels and to the World stage. I am so blessed to have a job I love so much. On these uncertain times I miss being at the rink working with my students and seeing their hard work and dedication to the sport. Can't wait to get back to work to a beautiful place I love.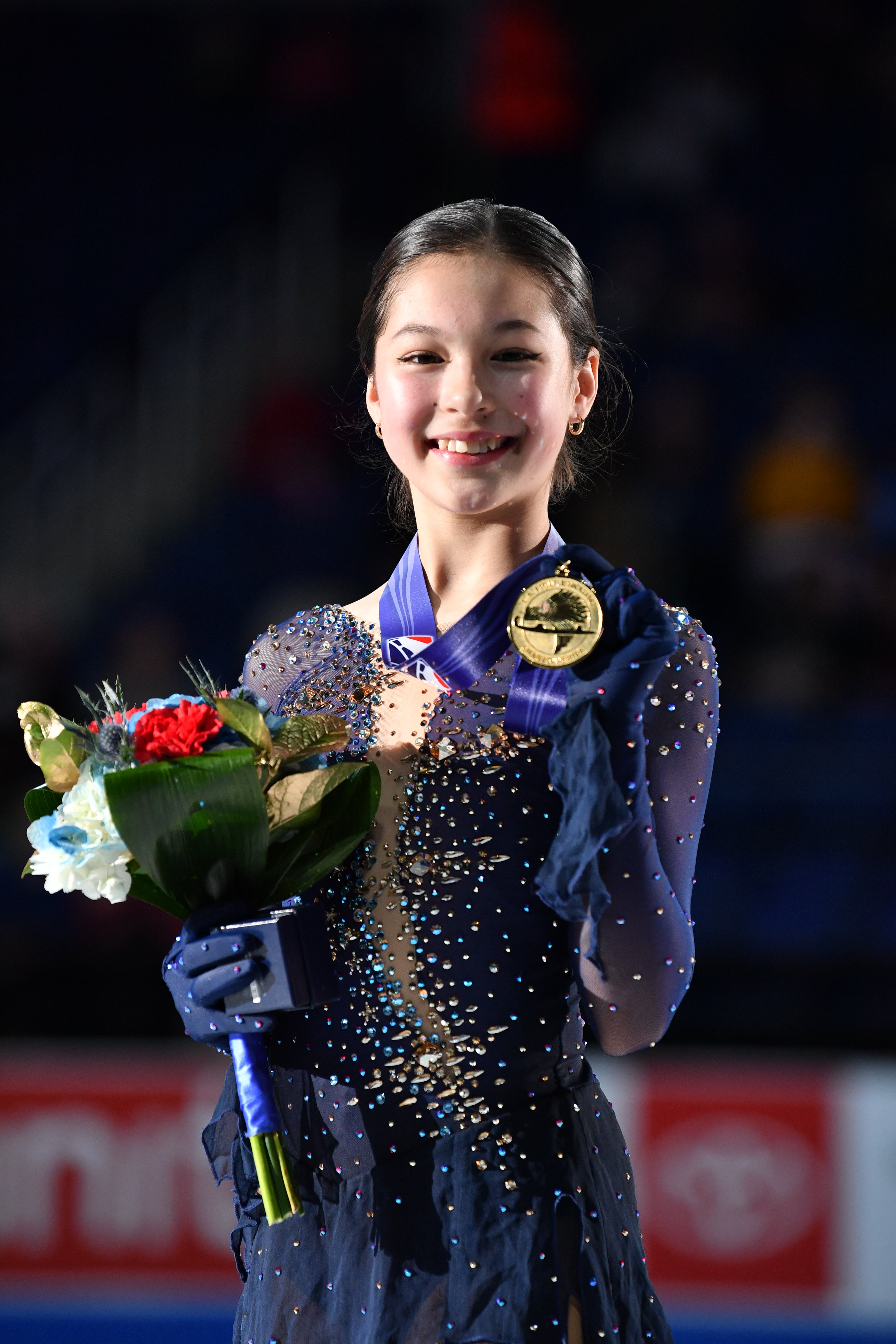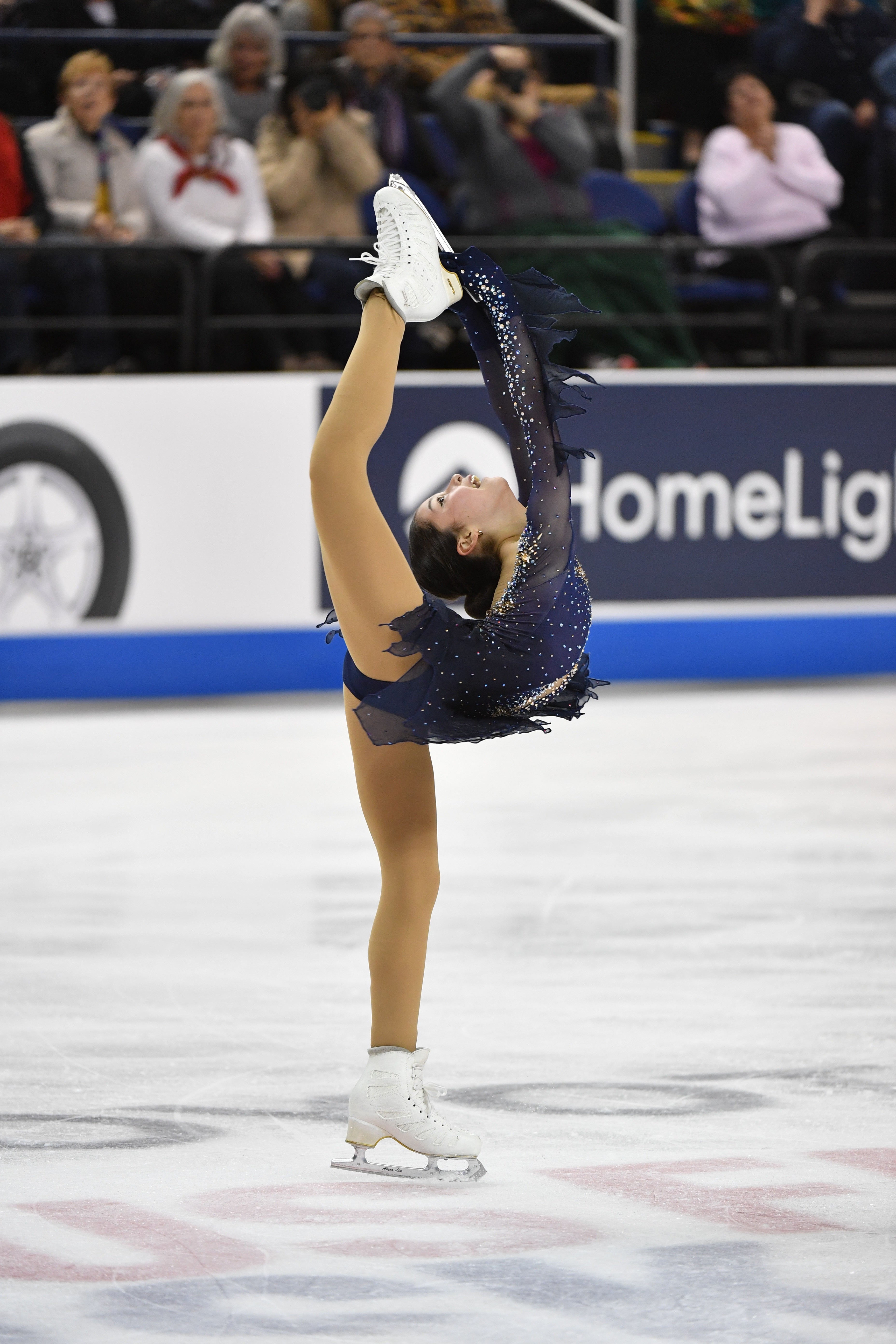 Oakland native, Alysa Liu, will be competing for her third National Title this week at the US National Figure Skating Championship in Las Vegas, Nevada. Liu previously won the championship title at the 2019 and 2020 National Championships. She is looking to become the youngest three time winner at the age of 15.
Before becoming the national champion she is today, Liu found her love for the ice at the age of five. After stepping on the ice for the first time at a public session at the Oakland Ice Center, she was quickly enrolled in the Learn to Skate program. Coach Laura Lipetsky was her first instructor in the group lessons and soon after started giving her private lessons. Alysa's passion for ice skating grew with each lesson that she soon began going in six times a week for her group lessons as well as private instruction.
As she grew, Liu participated in all of Oakland Ice Center's programs that involved ice skating, whether it was an exhibition or competition. It was a time for her to show off what she had been working on as well as a time to learn more.
Lipetsky instantly took an interest in Liu when she noticed her passion for skating. "We shared a common love for the sport. I knew it was something that I planned to keep alive within her, the joy of skating." She fondly looks back on her first few times with Liu stating, "She was a good student because she had a passion to skate, which fueled her to want to learn. I kept the learning fun and challenging to keep that passion alive."
Over the ten years Lipetsky worked with Liu, there were many memorable moments that were shared between the two of them. In 2019, Liu competed at the National level for the first time and "was able to show the world all the work we had done together." Her second National Title in 2020 was "the icing on the cake" for Lipetsky.
Liu has come a long way from clinging onto the boards before her first competition practice where Lipetsky had to encourage her to perform. We wish Alysa nothing but the best this weekend and we will be cheering her on from home!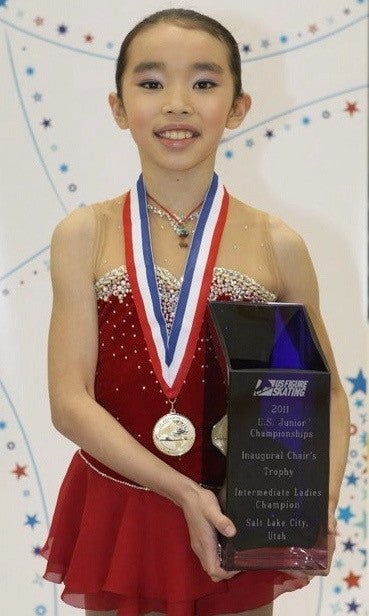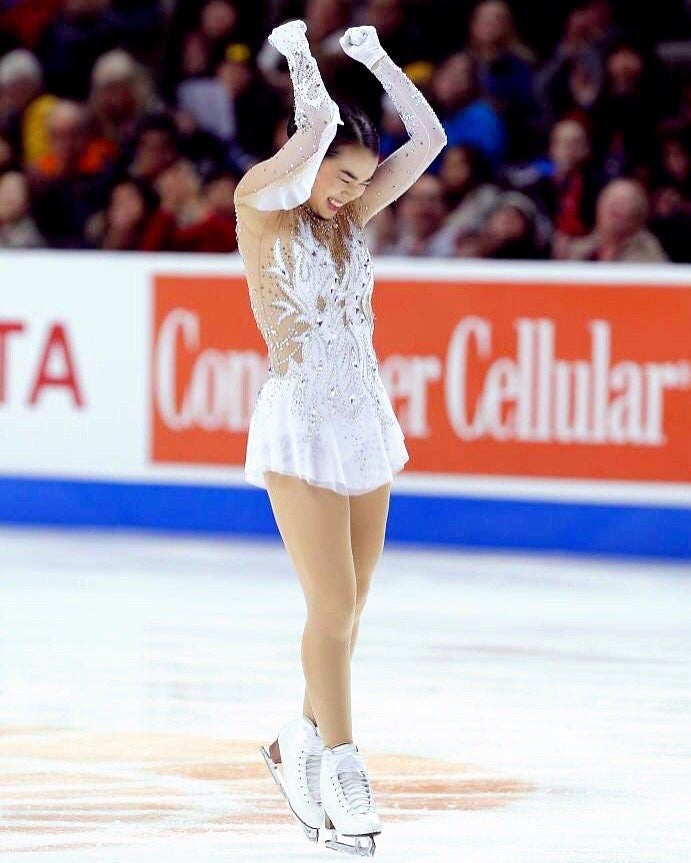 Karen Chen, a Fremont native and 2018 US Olympian, will be competing in her sixth US National Figure Skating Championship this weekend in Las Vegas, Nevada. Chen is coming off a fourth place finish in the 2020 National Championship.
At just the young age of four, Chen started her skating career at Solar4America Ice at Fremont in the Learn to Skate program. When she turned six, coach Sherri Krahne-Thomas began giving her instruction. Krahne-Thomas could tell right away that Chen loved to skate and her first impression of her was, "very cute and small ... a girl of few words, just a look and a head nod. Very shy."
Chen didn't just practice in figure skating, but in dance. Krahne-Thomas had her compete in all types of competitions and ice rinks such as ISI, USFS, artistic, shows, outdoor rinks, and even plastic ice, which has made her into the well rounded skater she is today.
Krahne-Thomas looks back at her time with Chen and likes to think she had a little something to do with her success. Having Chen enter in a variety of competitions, Krahne-Thomas believes this is what made Chen into a "very well rounded skater and such a talented, beautiful performer. Also, she still has the best layback spin ever."
One of the most memorable competitions for Krahne-Thomas was when Chen won the Intermediate Ladies at Junior Nationals. Chen was the last skater to earn her place in the final round of the competition and ended up winning the whole thing. Chen has participated in many competitions since then and we wish her the best of luck this weekend!